Are your mailboxes flooded with free newspapers and brochures, which can often dispose unread? We have compiled a few ideas on how you can use old or useless newspaper paper meaningfully and make a lot of useful things out of it. Tinker with newspaper is the proper technique for you if you want to make easy and inexpensive creative and individual items.
Crafting with newspaper paper – Braiding basket
With a bit of patience and newspaper paper you can uncomplicently braid a paper basket. For this purpose, and for many other paper crafting projects, you can make paper rolls that are remarkably stable. Cut the paper about lengthwise and place a knitting needle or wooden spike at an oblique angle on a corner of the newspaper strip. Roll the entire strip with light pressure, glue the remaining corner and pull out the stick.
Crafting with newspaper paper – Instructions for the basket
For the bottom of the basket, you will need a round piece of carton and, depending on the size required, about 18 longer rods, which can be attached to the carton like a sun with the tackle. So that you get longer rods, you can put two rolls in each other and glue together. Carefully fold the rolls upwards and start braiding.
The roller length determines the basket size
Now, wrap a paper roll around this scaffold, in which you always pass the horizontal wheels alternately above and below the vertical ones. Continue to braid until you reach the desired height. Bring the rolls into position by gently pulling them tightly together. In the end, you can braid the upwards placed rolls downwards and weave the ends in the basket or fix them with glue.
Flowers from newspaper paper
If you miss the summer blooms outside, you can make beautiful roses from the newspaper pages and decorate them at home. If you want to achieve a great, colorful effect, the pages with colorful pictures are especially good. For a uniform color, you can spray the flowers carefully with Buntlack spray or paint the top edge of the rose petals.
Newspaper wrapping to a flower – instruction
First paint a snail on newspaper paper and cut it straight or wavy. Then cut the spiral into the screw. Begin to roll the flower V-shaped at the outer end of the strip. Let the paperrose flourish by gently spreading it wide with a spear.
Decoration from newspaper paper
Finally, stick the paper so that the flower does not rewind immediately. You can also make the paper flowers from old book pages or old notes and add a touch of vintage flair with this decoration to your home.
Beautiful lamp made from newspaper paper
Would they have thought that this Japanese-style lamp is made of newspaper? You can put this cardboard card with your own cardboard at home. Take a larger balloon, blow it up, and place it on a bowl or cook pot. Stir the tap-on ladder with water after packing instructions, allow it to thicken and dunk pieces from the newspaper into the glue.
Japan Design Lamp – Handbook
Then stick two thirds of the balloon with newspaper paper and let it dry completely. Make a small hole in the balloon, preferably near the knot so the air goes out slowly. Coat the lampshade on both sides with acrylic paint. Carefully cut a hole in the center of the lamp. Now you can decorate the self-made lampshade with delicate cherry blossoms.
Decorative bowls tinker with newspaper
A great Bastelidee with newspaper paper is the production of small dishes for example for fruit or sweets. The procedure is the same as for the hail lamp, only you need smaller balloons. After the newspaper has dried with the paste, you can cut the excess paper residue to get a smooth edge.
Great cardboard masque creation
As a template for your individual bowl you can also use a glass bowl, which you first brush with some cooking oil. Finally, you can paint the bowl with clear lacquer or paint with acrylic paint for more stability and shine.
Build night light yourself
With balloon, newspaper paper and glue you can create a creative globe night light for your children. You can also have your little ones with you. They will love to smear and paste with their hands. Follow the same work steps as for the design of the hanger lamp.
Glowing globe with newspaper
So that you get the typical world ball optics, you put on the balloon with blue-green silk paper. After the newspaper paper has hardened, make holes with a wooden spike into the world globe. The larger the holes, the more light will penetrate. You can use an electric tea light as a light source.
Frame the picture frames with newspaper paper rolls
If you are about to create your personal picture gallery, you can beautify your old picture frames or make new ones with newspaper paper rolls. Your pictures will be much better. A personal picture frame as a gift will also create enthusiasm. Glue a simple wooden frame with rolls, cut to size and close to each other. For more color you can also use pages from magazines or brochures. You can also make small rolls from thin paper strips and glue.
Jewelry made of newspaper
If you are looking for a suitable occasion or outfit for the right jewelery, you can stand out with unusual, self-made jewelery made of newspaper. A chain of newspaper rolls or earrings in spring form with a color accent are real items, which look completely to your own ideas.
Fold bags from newspaper
Once the gift paper has gone out, the paper bag of newspapers is a decorative and creative alternative, which provides a sense of wonder. Even for inexperienced, the folding of paper bags is easy to imitate. Fold a large newspaper page in the middle and bend the right and left sides towards the center so that they overlap slightly. Glue this overlap together.
Step-by-step instructions
Fold for the floor a piece in the desired width upwards. Open it and press the sides right and left to triangle. Now, bend the straight edges of the floor to the center and stick together where they overlap. Fold the finished bag together. For the handles you can make two holes and reinforce them with tesafilm.
Small bags in vintage look
With just a few handcuffs, you can make these cute gift wallets from newspaper paper, in which you can pack smaller items or self-baked goods and give them away. Small labels can also be designed by you and thus make the packages or send nice messages.
Gifts in newspaper paper
Why not pack gifts with newspaper instead of wrapping paper. Decorated with a gift ribbon, sticker or card, this packaging is a pretty sight.
Gallery
12 Step By Step DIY Papers Made Flower Craft Ideas for …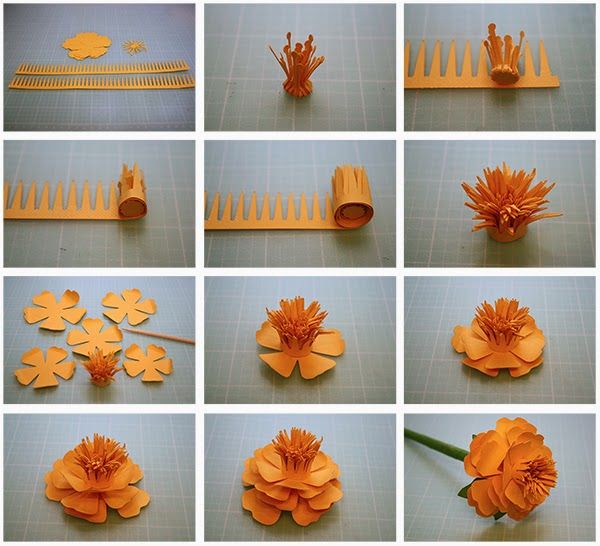 Source: diycraftsfood.trulyhandpicked.com
toilet paper rolls crafts – craftshady
Source: craftshady.com
Craft Ideas With Toilet Paper Rolls Image collections …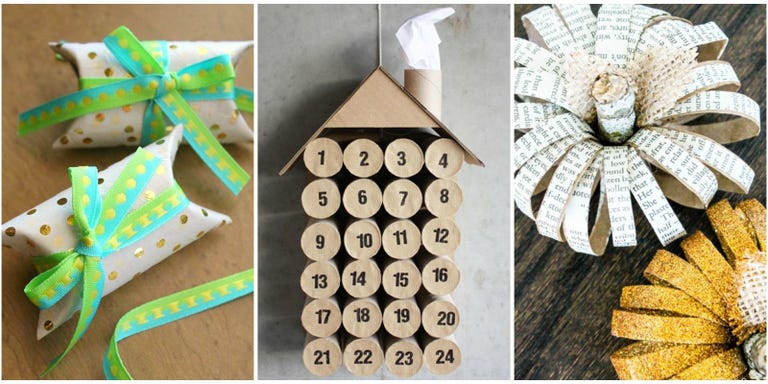 Source: charminginenout.info
DIY crafts: Paper BUTTERFLIES (very EASY)
Source: www.youtube.com
How to make cool modern decoration step by step DIY …
Source: www.howtoinstructions.org
paper quilling
Source: www.pinterest.com
1000+ images about Patterns, templates free download on …
Source: www.pinterest.com
How to Make the Best Paper Airplane
Source: bouncebackparenting.com
21 Creative Ways to Make a Hat Out of a Newspaper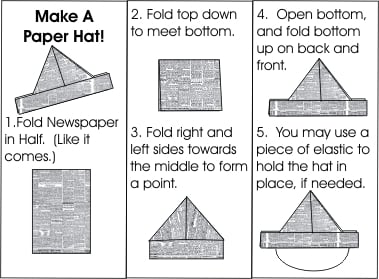 Source: www.guidepatterns.com
Creative Craft – 65 Fancy Things, You Can Create Out Of …
Source: www.freshdesignpedia.com
Folding Tricks: How to Fold Just About Everything
Source: www.creeklinehouse.com
Beautiful Quilling Designs to Inspire You
Source: wonderfuldiy.com
How to make a paper helicopter that flies!
Source: www.getcreativejuice.com
Book Making Crafts for Kids: Ideas for Arts & Crafts …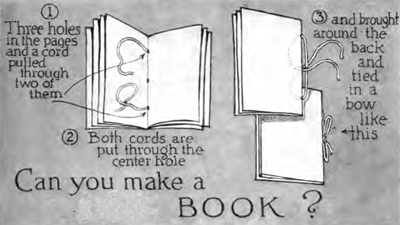 Source: www.artistshelpingchildren.org
Homophones with Brave Writer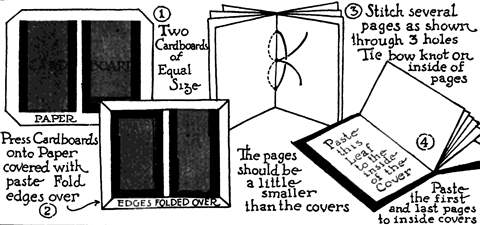 Source: farrarwilliams.wordpress.com
21 Creative Ways to Make a Hat Out of a Newspaper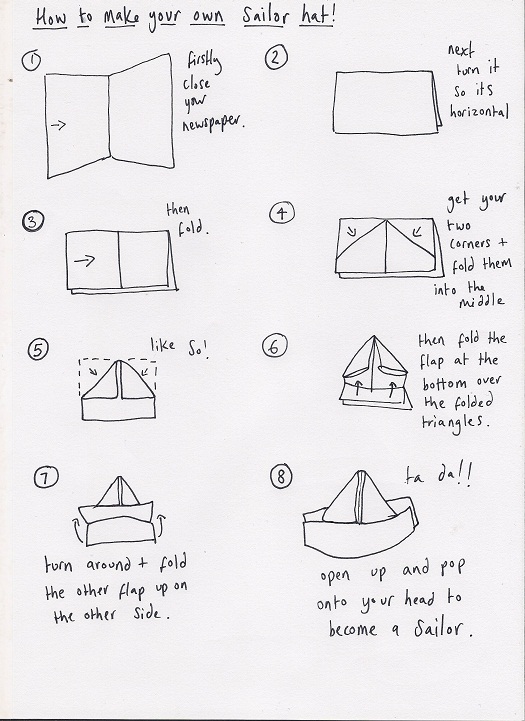 Source: www.guidepatterns.com
21 Creative Ways to Make a Hat Out of a Newspaper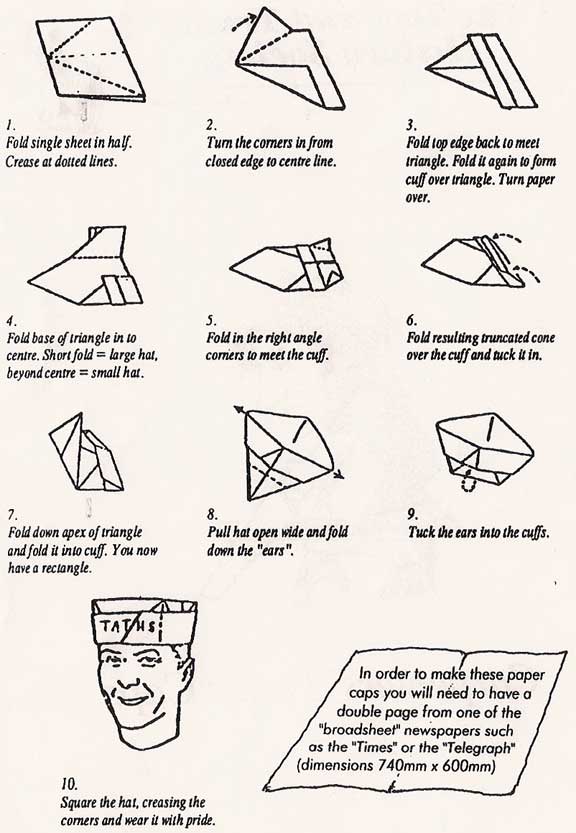 Source: www.guidepatterns.com
How to make Danish Christmas Hearts
Source: www.creativehardt.com.au
Origami Paper in a Box
Source: www.bta-mall.com
Creative Easter craft ideas
Source: www.minimalisti.com