Drawing and painting are among the most popular activities for large and small children. Thus the painting with children is even more fun and creativity of the little ones promotes further, you can try some original painting and drawing techniques. Many beautiful and creative ideas can be found in this article!
Painting with children – The Frottage drawing technique
Frottage is an old printing technique, which is also very popular among the children. For this purpose, an object with a structured surface is placed under a sheet of paper, and then the sheet is painted with pastel chalks, colored pencils or a dull pencil. Thus, the surface structure is transferred on the sheet and thus a beautiful image is drawn.
Creative painting with children – point patterns
Polishing is a popular technique that is also suitable for painting different images and objects. With simple cotton swabs, which everyone has at home and gouache or acrylic paints, the children can paint certain elements or even entire paintings.
Drawing technique for children with sponge
For a creative painting with children you can use different tools instead of the usual brush. With a sponge and gouache colors, your children can paint beautiful landscapes, bouquets and any animals. You can also cut the sponge in smaller pieces in a certain shape and use it as a stamp.
Paint with paint stains
Simple color spots can be turned into real art with this drawing technique. Give your child a piece of paper, colors, and a brush. It should now paint several paint spots on the paper and then fold the sheet while the paint is still wet. Finally unfold the sheet and find out what the picture looks like.
Painting with children – hand and footprints
A very popular drawing technique, which is really fun, is the painting with hand- and footprints. There are special finger colors that allow the children to paint creative images with fingers, feet and hands. Painting with finger colors is not only funny but also has a positive impact on the children and their imagination.
Creative pictures with finger colors paint
The drawing technique is simple – the child should just dip his foot, hand or finger into the finger color and then make an impression on a piece of paper. Then you can conjure together a popular animal or beautiful landscape from the imprint.
Painting with children – drawing technique with fingerprints
The special finger colors are suitable for large as well as for the very young children, since they do not contain any harmful substances. If you use special fingerprints instead of acrylic paints to paint with children, you can not worry that your child's hand will accidentally land in his mouth.
Fists for painting with children
When the little ones paint with their hands, not only the fingers and the palm of the hand can be used. With fists, creative pictures can also be conjured. The imprint of the fist is, for example, perfect for painting pumpkins or seahorses.
Painting techniques for children in autumn
Impressions are always a good idea when painting with children. If you prefer to leave your hands clean, you can consider drawing methods with different objects. With autumn leaves and matching colors, the children can paint colorful autumn images.
Fruits and vegetables for painting
Another creative drawing technique for painting with children would be to use existing fruits and vegetables. For example, if your child is painting an apple or a pear, you can cut the corresponding fruit into halves, dive them in color, and make a precise impression.
Make stamps from fruits and vegetables
From different fruits and vegetables in any shape you can make stamps for your children. Use the stamps when painting with children and create creative pictures. If a specific shape is required for the stamp, it is best to use a rough potato.
Plaster paint for painting with children
With this drawing technique you can paint beautiful pictures with a structured surface with children. For this, a plaster color is prepared from a tablespoon of flour, a tablespoon of salt, water and various food colors. When the image is ready, it can be left in the microwave for 10-30 seconds for the color to solidify.
Painting and crafting with children
The next drawing technique is a combination of painting and crafting. For this, sheets of paper are painted in any color and stencils are cut out. Then stick the templates on a separate sheet and create a creative picture with the children.
Making marble paper with children – The Ebru painting technique
This technique is called Ebru, and pictures are painted on water or, in this case, milk, and then transferred to a piece of paper. Further, oil paints and solvents are necessary, as well as a vessel large enough for the sheet of paper.
Drawing and painting with children – Scratching pictures
Scratching pictures are a creative activity for young and old. To make a scratching picture yourself, you should paint a piece of cardboard with colorful oil chalks. Then cover the sketch with a mixture of black gouache color and soap. When the color is dry, any images and motifs can be scratched with toothpicks or wooden spikes on the cardboard.
Drawing technique with cardboard
If you are looking for another alternative to conventional brush, you can use small strips of cardboard. The children can easily draw vertical and horizontal lines for houses and other buildings.
Use rinse brush instead of brush for painting
When painting with children, all kitchen utensils and tools are a possible alternative to the brush. The more unusual, the better. For example, the rinse brush can be used to paint beautiful landscapes with autumn leaves or green leaves.
Beautiful drawing technique – The cracked paper
With this drawing technique an interesting cracked effect is achieved. First paint a whole picture with oil chalks. Then smooth the sheet again and paint in dark color. Finally rinse the drawing with water and allow to dry.
Painting with children – fresh film for a marble effect
Even with fresh film, creative effects can be produced with painted images. When the colors are still moist, the picture is covered with the plastic film. Now you should pinch the fresh-hold foil a bit to create a great marble effect.
Watercolor and salt for beautiful effects
If you sprinkle some salt on a still moist image with watercolor, the salt is saturated with the colors and a grained effect is acquired. The illustrated drawing techniques for painting with children are funny, stimulate their imagination and encourage creativity.
Gallery
397 best images about Watercolor Landscapes on Pinterest …
Source: www.pinterest.com
61 best Artist's Attic images on Pinterest
Source: www.pinterest.com
Best 25+ Watercolor trees ideas on Pinterest
Source: www.pinterest.com
Sugartown Publishing
Source: craftswap.meetup.com
64 best images about Bridget Austin on Pinterest
Source: www.pinterest.com
Learn The Basics of Canvas Painting Ideas And Projects …
Source: homesthetics.net
Cool Drawing Ideas For Teenagers
Source: drawingcollection.com
90 Easy Abstract Painting Ideas that look Totally Awesome …
Source: www.pinterest.com
25 Creative Watercolor Projects – Do Small Things with …
Source: www.dosmallthingswithlove.com
20 Oil And Acrylic Painting Ideas For Enthusiastic …
Source: homesthetics.net
easy pencil drawings of fairies for beginners
Source: www.pinterest.com
30 Beautiful Tree Drawings and creative Art Ideas from top …
Source: webneel.com
painting ideas canvas : Painting Canvas Ideas for …
Source: highfxmedia.com
Actividades infantiles artísticas y creativas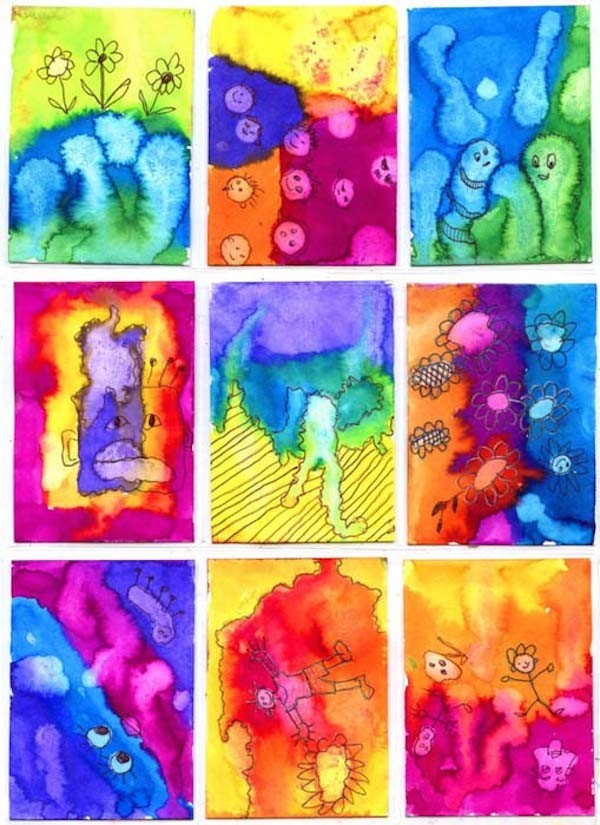 Source: www.pequeocio.com
75+ creative drawing ideas for kids – the artful parent …
Source: molotilo.com
Learn The Basic Acrylic Painting Techniques for Beginners …
Source: homesthetics.net
Folk Art Project for Kids: Hojalata (Tin) Art
Source: babbledabbledo.com
30 Best Canvas Painting Ideas for Beginners
Source: www.pinterest.com
Drawn idea surrealism
Source: moziru.com
19 Fun And Easy Painting Ideas For Kids
Source: homesthetics.net