When you have a double bed small is very important to manage the space to best to make her look bigger and avoid unnecessary encumbrances. Here are some tips to make the most of every centimeter without sacrificing style and creativity.
1- Organizing space
In a small room the 'organization is crucial to be able to find a place for everything we need, avoiding waste of precious space! If the environment is unique, we can separate it with a simple tent to derive a sleeping area in the strict sense, where to place the bed, and a living area. Even the wall behind the head of the bed can be exploited to put the shelves or other.
One secret to organize not only space, but also all the things that accumulate in a bedroom is to use furniture in which to derive oddments containers or else! You can also make your own with recycled materials , like the pallet inevitable at very economical cost. A further advantage of this solution is that the bed frame will really be made ​​to fit in our small room.
Here are some ideas to make beds in a pallet container:
2- Styles minimal
In small spaces is common knowledge that it is better to use light colors to avoid giving an impression of suffocation. Go ahead then, to white, to beige and gray, in all its nuances. I would say that an essential and clean style is perfect, in other words minimuml! The geometry of the lines will also emphasize the most confined spaces without weighing it down.
3. Choose a focus
It is said that one must give up the color or some more eclectic touch. But council avoid putting too many elements from different colors or styles, choosing instead a single focus in which to concentrate a great splash of color. Yes backgrounds uniforms or even imagination, who can attract the attention turning them away from too close walls.
You can use a wall clock, wallpaper or big folk towels….
4- Natural materials
Even natural materials such as wood will give heat to the room, even though small in size.however Council not to use the entire wall to avoid the "box" effect, rather on only one side, or as a headboard of the bed. Will warm the environment without weighing it down.
5- Be creative
The best advice I could give you is to use creativity to study solutions site-specific tailored for the space available, who can perform multiple functions. An example? The bedside tables! They can be made ​​so as to be not only of the bulb holder, but small small tables for write, the magazine rack or other. If instead it wanted only a support for the light can be studied very minimal solutions targeting small footprint, but very elegant!
Gallery
Bedroom Design Ideas for Season 2018 / 2019
Source: bangtoyib.info
What color to paint in living room with black furniture …
Source: www.artflyz.com
Elegant bedroom ideas, luxury bedroom design ideas …
Source: www.furnitureteams.com
20 Decorating Ideas Curtains for 2018
Source: www.gosiadesign.com
Bedroom design
Source: www.unimax.com.sg
Bedroom Ceiling Ideas Ceiling Bedroom Decorations Bedroom …
Source: autoinsurancequoteslas.info
Beautiful Wall Partition Design Ideas Your Home
Source: cfusrug.org
16 Best Designing a Master Bedroom 2018
Source: interiordecoratingcolors.com
Small Modern Homes From Around The World
Source: modernhomedecor.eu
16 Outstanding Ideas For Decorating Minimalist Interior Design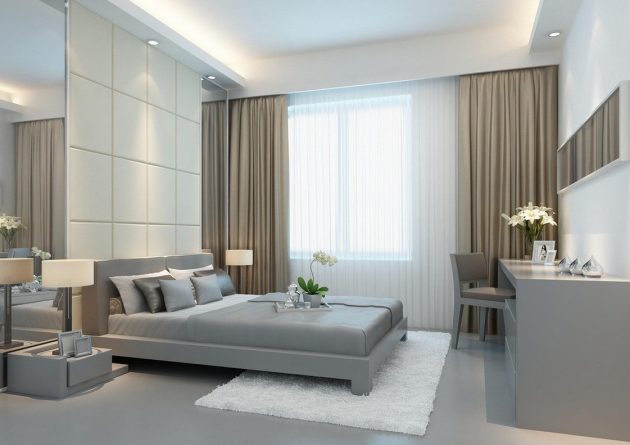 Source: www.architectureartdesigns.com
Hidden Spaces Maximize Small Apartment in Brazil
Source: freshome.com
Deep Soaker Tubs For Small Spaces Japanese Style – Small …
Source: vitainterface.com
Colorful Decorating Ideas for Small Living Room
Source: blog.westelm.com
Use Empty Frames To Decorate Home
Source: www.ultimatehomeideas.com
Whole Wheat Pappardelle Pasta Recipe
Source: houseandhome.com
Porcelain slab countertops: light and durable
Source: decoratw.com
bedroom : Small Tween Bedroom Ideas Youth Teenage Girl …
Source: www.viral-tweet.com
decoration: Modern Interior Home Design Ideas Of Worthy …
Source: photopage.info
Curtains ideas for bedrooms, modern geometric curtains …
Source: www.flauminc.com
Bedroom Colors and Moods
Source: decordezine.com