Christmas time is a feast time and this includes tasty treats, which, however, do not necessarily have to consist of animal products. If you want to avoid the consumption of meat, luckily has many options and do not have to forgo traditional dishes. By vegan alternatives to many dishes can be replaced, which are usually on our Christmas table.
In addition, the food is easily digestible and despite the slightly larger amount of it, one suffers later rarely under gastric intestinal problems. It can also be purely vegetable feast and merry vegan Christmas celebrations. We support your healthy diet and have created an exemplary 4-course menu for Christmas.
Vegan Christmas – 1 course – Mangoldsalat with pumpkin and leeks
Ingredients:
500 g of chard in strips
500 g of pumpkin
2 sticks of leek in strips
 2 cl. Of garlic clove (s) finely chopped
Seeds, grains and nuts to choose from
1 pint of ginger finely chopped
1 pc of orange juice
4 El oil
4 Sesame oil
3 El balsamic vinegar
Pepper, salt and soya sauce to taste
Preparation:
First blanch the pumpkin in clean salt water, then the chard for 3 minutes as well. Drain. Fry the leeks in 3 tbsp of oil and add 250 ml of water. Simmer for 5 minutes. Drain seeds, grains and nuts as desired. Place in a pan without oil and fry briefly with constant stirring. Pour all ingredients into a bowl, season with sesame oil, orange juice, balsamic and salt.
Vegan Christmas – 2 course – pumpkin carrot soup
Ingredients:
1 l vegetable broth
500 g of pumpkin
500 g carrots
1 potato
1 large onion
1 bay leaf
1 teaspoon of nutmeg
5 tablespoons of olive oil
Pepper and salt to taste
Preparation:
Onion fine hook. Carrots, pumpkin and potato dressing, peel and cut into equally large pieces or dice. In a large pot onion in the oil glassy stew, then the remaining vegetables to add and simmer for a short time. Add the vegetable broth, bring to the boil, stirring bay leaf, pepper and nutmeg and simmer to a low temperature. At low heat, cook the vegetables softly, allow to cool and then purge them in portions and taste well.
Vegan Christmas – 3 course – main course – False duck with red cabbage and dumpling
Ingredients:
1 can of 'Mock Duck' – at the Asian shop
Finished dumplings
1 can of red cabbage
1 pck vegan roast sauce
3 tablespoons oil
1 shot of red wine
Marjoram, thyme, salt and pepper to taste
Supplement to the main dish – red cabbage and potato dumpling
Vegan Christmas with Sidean Products – False Duck 'Mock Duck'
Preparation:
Cook the dumplings in salted water. Heat red cabbage in a pan. In another pot, dilute the brine sauce powder with water. To make the sauce thicker and more tasty, take half the water or twice the amount of saucepulver. Add a shot of red wine for good flavor. Wipe the vegan duck in a sieve, drain and, if desired, cut into pieces. Before eating, place in a pan with 3oil oil on both sides for about 3 minutes. Set the heat to half the level and continue to simmer for 5 minutes. Season with marjoram, thyme, salt and pepper. Garnish one serving with red cabbage and two dumplings, pour over brine sauce.
Vegan Christmas – 4 course dessert – fruit pack
Ingredients for 6 servings:
3 kiwis
3 pears
3/4 small melon
300 g white seedless grapes
Approx. 8 g fresh ginger
1.5 cinnamon stick or cinnamon powder
6 cardamom capsules
6 El maple syrup
Baking Paper
Preparation:
Remove grapes from the stems, wash and halve. Peel and slice the kiwifruit. Wash the pears, cut them into quarters, remove the kernels and then cut them into the slits. Cut the melon, cut into slices and peel. Ginger peel and finely chop. Cut the cinnamon stick into small pieces or use cinnamon powder instead. Cut 6 pieces from the baking paper, each about 35 x 25 cm in size. Divide the fruit into 6 portions and place one portion in the middle of each piece of baking paper. Sprinkle with maple syrup and add some ginger, cardamom, and cinnamon stick. Finally, fold the baking paper into packages and close well. Bake in preheated open at 180 ° C about 15-20 minutes. When serving, open each packet slightly and offer your dessert.
Gallery
Filling Peanut Butter & Chocolate Oatmeal
Source: alwaysinhealth.com
Balsamic Soy Roasted Garlic Mushrooms Recipe on Closet Cooking
Source: www.closetcooking.com
Christmas Sugar Cookies
Source: www.cookwithmanali.com
The Staggering Cost of a Hipster Thanksgiving — and Other …
Source: time.com
North Indian & South Indian food
Source: drishti.co
15 Best Clean Eating Brunch Menu Ideas • LeelaLicious
Source: leelalicious.com
Shrimp Lettuce Wraps Recipe — Eatwell101
Source: www.eatwell101.com
Halloween Harry Potter Cakes
Source: kimbieblue.wordpress.com
About: Vegetarian Diet Pyramid
Source: dbpedia.org
addicted to donut
Source: www.tumblr.com
Lemon Curd and Christmas – Pi Chronicles
Source: pichronicles.blog
The Holidays: Vegan Style – The Northern Times
Source: thenortherntimes.net
Roasted Brussels Sprouts with Bacon and Onion
Source: www.9010nutrition.com
The Food Pyramid According To Kids
Source: foododdity.com
3 Homemade Pies (Pumpkin, Apple, Pecan Fudge)
Source: www.biggerbolderbaking.com
Whole baked salmon with watercress sauce
Source: thelemonsqueezy.com
Foodista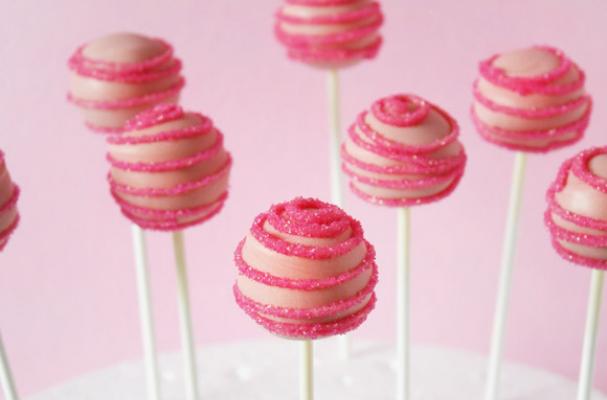 Source: www.foodista.com
Paint Crazy!
Source: livelearnloveeat.com
Cocktail Spring Rolls (Vegetarian)
Source: platters.com.au
Vegan Christmas Tree Cupcakes
Source: namelymarly.com