Following your instincts when it comes to decoration may be easier than you think: and cooler as well. The problem is that a lot of people end up thinking that only those who can hire professional help can decorate their home properly. This is not always true. It is perfectly possible to make your home much more attractive, comfortable and beautiful following some tips from some professionals and some basic tricks.
Believe in yourself and have fun!
1. Seeking Inspiration
The first tip comes from the English interior designer John Loecke: "Open your wardrobe and rummage through your things. Look for inspiration in your own personal items, decorative objects, accessories. " The truth is that if you feel good, for example, wearing colorful and floral clothing, you are likely to feel happy in a cheerful and colorful environment. It is worth investing in different furniture, in particular detail such as the curtain, lamp, chandelier or even a fun wallpaper. Another cool and economical idea is to choose a sticker for a particular wall. These stickers are sold in several stores in the segment and do not cost rivers of money. Among the prints, you can choose pictures, icons, phrases, excerpts of music ….
2. The decoration map
Before putting all furniture in place, make sure it really "works" together. On a sheet of paper, visualize the room and make a "draft" of the position in which you want each piece. Another more concrete way to visualize the final result of your project is to use crepe tape on the floor, drawing where each piece of furniture will stay. Observe spaces and make sure objects are not getting in the way. After positioning everything, remove the tapes.
3. Use color scale
If you are afraid of making mistakes at the time of painting, use the color scale to make your combinations. Nowadays it is absolutely normal for the walls to be painted with variations between them. There are people who choose to leave, for example, one of the parts of the house in a lighter or darker color, depending on the desired effect. If you still do not feel safe to decide on your own, use a color scale to make a better choice: choose a tone and use your nuances (neighboring colors). This way it is easier to agree on the harmonization of the environment.
It is worth remembering, however, that you can (and should) dare, if that is your desire. So do not be afraid to invest in a different tone to increase the room you choose.
4. Tricks for small spaces
With the increase of the urban population, it is natural that more and more people buy smaller houses and apartments. At the time of decoration, however, anything goes to increase the sense of spaciousness of the environment. And for this, some old tricks are still valid:
– Use mirrors on walls parallel to the entrances of the rooms. The reflection will make the room look much bigger.
– Invest in light colors . White, beige and gray, combined with more light colored furnishings are a great addition to "enhance" the place.
– If you have a budget available for this, look for professionals who specialize in planned furniture . As the furniture is tailor made, taking into consideration all the available nooks, you gain in space optimization.
5. Switch places and renew!
Rearrange the environment. Remove sofas and armchairs from the place, as well as dressers and tables and modify them. Swap curtains and decorative vases from rooms, bringing what was in the room into the room, and vice versa. Take advantage of it to do a real cleaning at home, pondering what really is still useful to you and what can be restored, sold or donated. Make room for new objects, styles, and colors.
Decor and comfort should go together
Always remember that your home needs to be the most comfortable place in the world … for you! As much as your desire is a flawless decoration, remember that the main style, the arrangement of furniture and the choice of colors should be yours. The final word has to come from you, after all, you are the owner of that little corner. If it does not have your "face", you are likely to feel uncomfortable or uncomfortable simply by not feeling in your own personal environment. Use common sense, believe in what you can do and let your house charm everyone; but especially to yourself.
Gallery
Best 25+ Reading quotes ideas on Pinterest
Source: www.pinterest.com
Jodi Arias to represent herself at death-penalty trial …
Source: nypost.com
Telecast X98 Air 3G Tablet Runs Windows or Android, is …
Source: tablet-news.com
Awesome Quotes: Sometimes It's Your SELF~ RESPECT That …
Source: www.awesomequotes4u.com
Christmas Wishes
Source: kitcheninspirations.wordpress.com
End of the School Year Activities for Kindergarten through …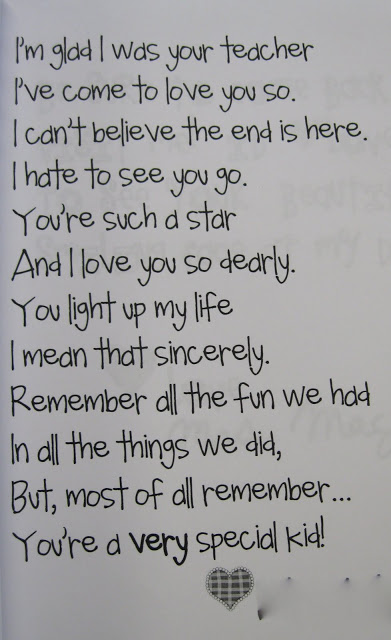 Source: theclassroomcreative.com
Butterfly Gardens: How To Build A Garden That Will Attract …
Source: household-tips.thefuntimesguide.com
Awesome Quotes: God Does Not Create A Lock Without Its Key
Source: www.awesomequotes4u.com
Painting Cost Of Make-Over + Tips From Nippon Paint!
Source: www.luxuryhaven.co
I Lost 87 Pounds: Olivia's Journey To Losing 100 Pounds …
Source: theweighwewere.com
Pattaya Travel Thailand: August 2013 Pattaya Travel …
Source: ilove-pattaya.blogspot.com
Awesome Quotes: I have five fingers for a reason
Source: www.awesomequotes4u.com
5 Tips for Making Over Your Hallway!
Source: abeautifulmess.com
Interior Design : Interior Design Furniture Amazing …
Source: www.thatbookplace.com
How to organize a pantry and Pantry Organization Ideas
Source: www.classyclutter.net
5 Home Remedy For Beautiful And Healthy Skin – Fresh …
Source: www.freshdesignpedia.com
أفكار لـ ديكور طاولة القهوة (+يوتيوب)
Source: www.hayasblog.com
18 Most Beautiful Indoor Plants ( & 5 Easy Care Tips …
Source: www.pinterest.ca
Never Want to Leave: 10 Tips for Making Your Home the Most …
Source: www.apartmenttherapy.com
Five Tips and Tricks for a Designer Christmas Tree
Source: lovecreatecelebrate.com