Have you stopped to think that you can improve your diet and health by adopting small attitudes on a daily basis? In addition, you can also lose weight and adapt to properly eating certain types of foods. What if we add all this to the care of the environment? Better yet, is not it?
In addition to keeping the body up, the planet is grateful! Check out some simple tips on how to incorporate sustainable attitudes  into the kitchen , which is the most wasteful place in your home.
1. Put your hand in the dough!
Whenever you have the opportunity, cook for yourself and for the people in your family. When we go to the kitchen we have a greater control with the amount of salt, sugar and other condiments we use in our food and we are more attentive to what is actually being put into our meal. This awareness makes us keep an eye on what is not healthy, we greatly reduce the risk of preparing something that will harm our health (and our weight).
Another advantage is that in this way we can see exactly where each ingredient goes and what ideal amounts should be used in each recipe, avoiding waste.
2. No more waste
The amount of food that goes into the trash every day is huge. However, did you know that much of what we throw away every day could be turned into more meals? Maybe you've even heard of it, but how about you start putting it into practice ?
Look for ways to reuse seeds and peels in juices, for example. And when it comes to making your plate, try to put just the amount you are actually going to eat . This is cool to control the amount of food you are ingesting (which is great if you are on a diet) and decreases the waste that goes into the trash at the end of the meal. If you feel like it, it's worth repeating! What you can not do is leave that pile of food ready on the plate.
3. Choose Engaged Brands
When choosing organic foods and other products, make sure that food is actually grown sustainably. Choose brands that are truly committed to the environment and have certification on their packaging. If everything is up to date with the brand, it is very likely that they are actually collaborating with the care of the planet. In addition, you eat fresh and healthy food.
Read also:  Pallet Furniture – Decoration with sustainability
4. Have a garden
Having vegetables planted in the yard or in vases of flower pots or balconies is a great way to avoid wastage when buying. Instead of buying the whole pack, you only reap what you actually use. Choose herbs that you use frequently and set up your own vegetable garden; besides always having something fresh to season the food or consume in the salad, the gardens are a charm and leave any corner much more beautiful.
5. Separate the trash and discard the oil correctly
If your city has selective collection, separate the packages according to your material and always look for products with larger packages instead of several small packages. So you reduce the volume of garbage in the kitchen.
With regard to oil, always dispose of it in a way that does not cause damage to the environment. It should never be thrown in the sink, for example, as it can contaminate soil and water, and cause clogging. Find out if there are craftsmen and people who use used oil in the production of soap or detergent. To do this, add the used oil in pet bottles and cover well before routing.
Gallery
Dazzling Mizu in Perth Combines Smart Technology With …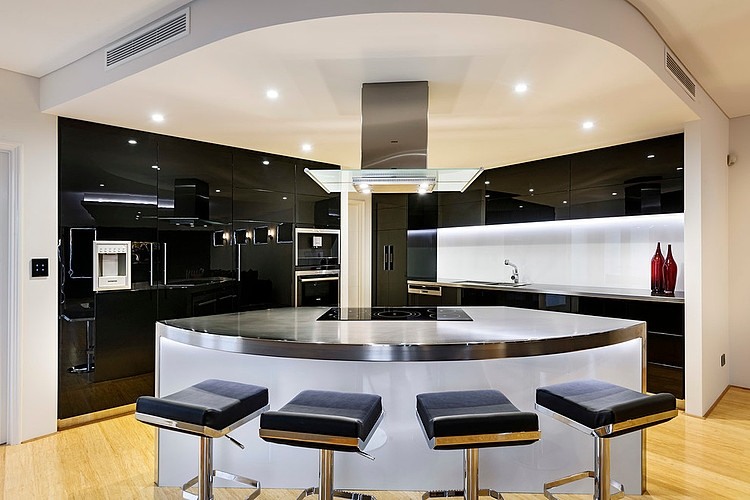 Source: www.decoist.com
In Ikea's Kitchen Of The Future, You Won't Have A Fridge …
Source: www.fastcoexist.com
Dr. Janice Swanson
Source: www.slideshare.net
Kitchen Cabinets Redo, Okay, The Fridge Comes Too
Source: maryolivedesign.com
Bachelor's loft in Moscow features modern-vintage charm
Source: onekindesign.com
Sustainable Architecture of Frédéric Druot – the project …
Source: www.avso.org
RCI // Study looks at young adult attitudes to living …
Source: www.rcinet.ca
FASTVíNIC by Alfons Tost
Source: www.yatzer.com
Tripping With Mike and Deb: 2016 MICHIGAN Kalamazoo …
Source: trippingwithmikeanddeb.blogspot.com
Fresh Local Good
Source: freshlocalgoodfoodgroup.com
VEGAN OF THE MONTH
Source: soulfulvegan.com
Owaves
Source: owaves.com
WHIRLPOOL DISHWASHER WINS WATERWISE AWARD
Source: www.interiorbulletin.co.uk
Keep clutter from coming back
Source: howorganizeyourhome.blogspot.com
Fresh Local Good
Source: freshlocalgoodfoodgroup.com
Global green hotels awards round-up
Source: www.greenhotelier.org
Tropical Resources Institute
Source: environment.yale.edu
5 Interesting Things Regarding the Sustainable …
Source: homesthetics.net
Design Gallery
Source: www.marazziusa.com
Una Pizza › Commercial › Connie Young
Source: www.connieyoungdesign.com